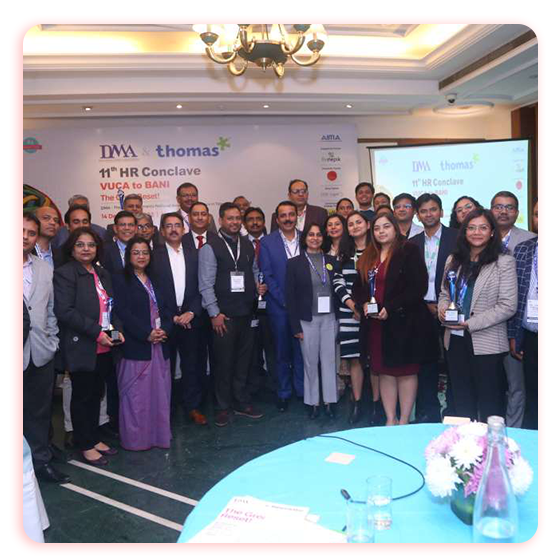 Founded in 1955, DMA is a premier and prestigious
professional body, devoted to dissemination of
management principles and practices.
It is a non-profit and autonomous entity that focuses on
providing a wide range of services aimed at enhancing
managerial effectiveness in a broad sphere of activities.
It has over 3200 members, including 160 leading
Corporates, a high profile Managing Committee of
distinguished professionals from industry, government
and academia, supported by an efficient full-time
secretariat.